Reddit Now Accepts Bitcoin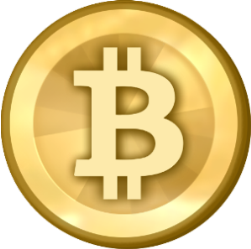 Reddit has announced the same day as Mega that it will now accept bitcoins,  just as has WordPress.  The site has already used PayPal and Google Wallet for its premium "Gold" service, which allows users a range of editing tools and an option to turn of advertisements. The Gold service costs US $3.99 a month or $29.99 a year. Accepting bitcoin will enable the site to take payments from anywhere in the world, according to Reddit's blog. Heretofore, Reddit has only accepted credit card payments, but only from the US and Canada. Its Bitcoin processor will be Coinbase, based in Beaverton, Oregon.
Here is the Reddit blog post:
Starting today we'll be accepting bitcoin and credit cards for purchasing reddit gold, in addition to the existing options of PayPal and Google Wallet. We've gotten some requests for additional payment methods so hopefully this brings us closer to reaching everyone who wants to buy gold.

We're using Coinbase as our bitcoin payment processor and Stripe for credit cards. Right now we're only accepting credit card payments from the US and Canada, but bitcoin payments can be made from anywhere in the world.

Buy your loved ones reddit gold for Valentine's Day–it's a gift sure to warm their hearts.

You can buy gold here and see the current gold features here.

NOTE: In a week or so I hope to open up credit card payments to all countries.